Fourteen Horses now call their forever home, Kindness Ranch Animal Sanctuary.

Casper, Misty, Trinity and Cheyenne were all brought to us when they were a few months old, after being born at a Premarin Research Laboratory in Canada. These four foals were the lucky few that were able to survive, unfortunately most don't.


Stormy and Shima both came to us unknowingly pregnant and gave birth to two amazing draft and paint crosses named Milagro and Second Chance. These four are never apart from each other, their bond is forever.

Eight retired Thoroughbred racing horses were taken to a research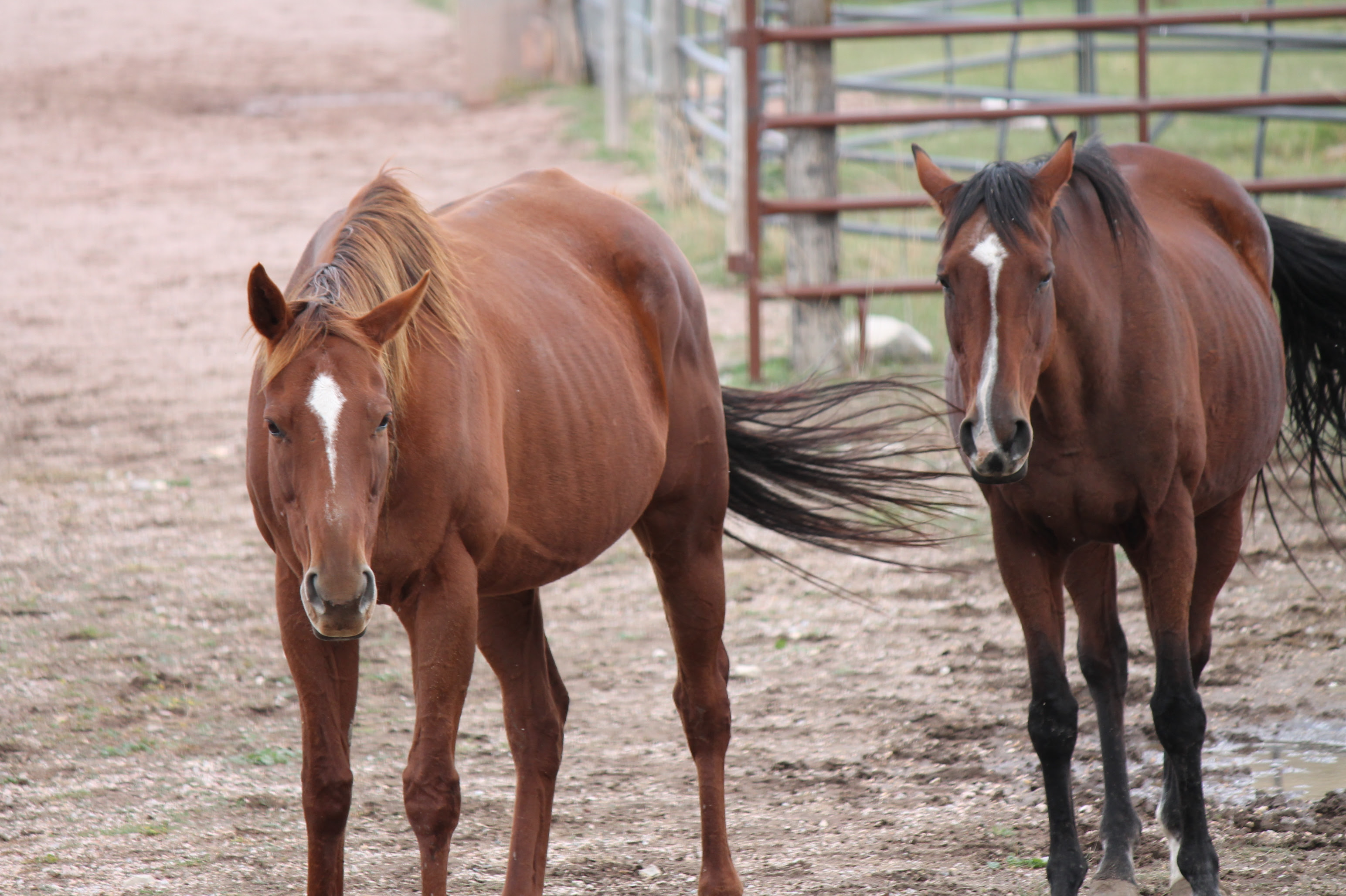 facility on the east coast where they were used in nutrition studies. They arrived at Kindness Ranch Animal Sanctuary in 2008. Mary Kay and Hailey are best friends and spend most days grazing together.

Today, eight years later Casper is now the head of the herd, and he makes sure everyone knows it! The lead mare alternates in between Trinity and Misty and there is a ongoing saga of who finally will secure that position. Casper is always a visitor favorite and thrives on the attention! He is also the mischievous one in the herd, always looking to get into something.


Misty and Cheyenne are best friends and are often seen hanging out and grazing together. Both of them are very affectionate and enjoy the attention.

All of these precious horses have been given a second chance and are now roaming free on our 1000 acre sanctuary, thanks to incredible supporters like yourself!

They receive extraordinary daily and vet care, plenty of food and of course as much attention as they want. Our expenses average $1,000.00 per month for their routine vaccines, worming, farrier work, hay & alfalfa and other medical attention as needed. Our horses are permanent residents of Kindness Ranch Animal Sanctuary, this is their forever homes. Will you help us to provide extraordinary care for these former research horses and their offspring?

YES! I would like to sponsor a year of extraordinary are for a former research horse with the following:

Hay and Alfalfa: $300.00
Farrier Work: $250.00
Vaccines (includes routine vaccinations and quarterly worming meds) $100.00
Vet Care: $150.00

Yes, I would like to make a general donation to help the former research animals!

To learn more about each of our horses our website at www.kindnessranch.org or click onmeet our horses.

There are several ways you can help Kindness Ranch Animal Sanctuary! Make a donation, become a monthly donor, and don't forget to tell your friends and family! Have a gift you need? Consider making a donation gift, perfect for that special someone that is a animal lover!